Unlock unrivalled Energy, Focus and Calm with Functional medicine and Transformational habits!
✅ Fornightly LIVE zoom teachings - get your "group consults" in!
✅ Private Facebook group access - get all your questions answered
✅ Access to recordings and handouts
✔️ Decades of clinical experience
✔️ Thousands of client wins
✔️ Years of functional medicine postgraduate study and mentorship
✔️ Reviewing the top online courses - so you don't have to!
Learn to tap into your inner wisdom and being your own healthcare advocate in the medical system. 
Never shared before topics include: 
⚡️The Adrenal-thyroid connection
⚡️Calming the nervous system
⚡️Key complimentary therapies to include in your healing program
⚡️Addressing the root causes of PCOS
⚡️What is Estrogen dominance and do you have it?
⚡️The Gut-Liver connection
⚡️And so much more - my content is famously tweaked to each of your needs.
Don't go it alone. 
Work through your recovery in our supportive community.
A critical part of the recovery and learning process is the community you surround yourself with, so you can be open, honest, and feel safe.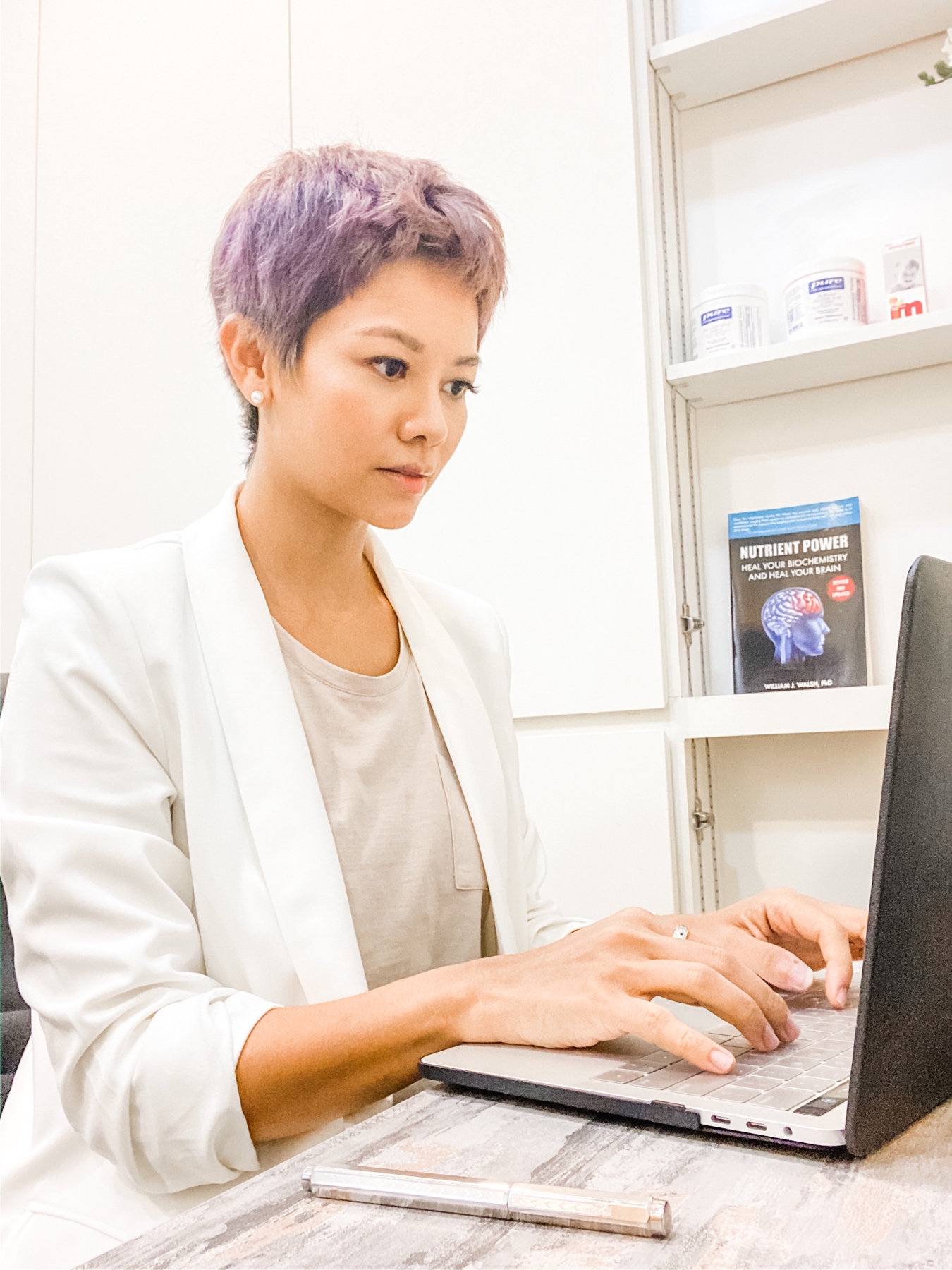 Hi, I'm your coach,



Dr. Cheryl Kam
Biohacking Momboss, Entrepreneur, Transformational teacher and Pioneer
MBBS (King's College London)
BSc (Imperial College London)
Grad Dip Family Medicine (NUS)
Fellow in Nutritional and Environmental Medicine (ACNEM, Australia)
With 15 years of clinical experience, I integrate world class functional medicine with high touch coaching to build you up from the inside out, and awaken you to your highest potential.
At one point in my life, my mental and hormonal health had bottomed out. High pressures of work, the stress of moving countries, family dysfunction, hormonal imbalance and personal unforgiveness were piling up and were beginning to affect my ability to function. 
I was tired, confused, overwhelmed, disconnected and depressed.


I decided to apply my training to myself and took positive choices to heal biochemically, and holistically.
I have since "graduated" from psychotherapy, got married, fell pregnant, and gave birth, drug-free, to a beautiful boy and more recently a strong baby girl!
The solution to my problems lay in the principles of functional medicine and living a conscious and purposeful life. My nutrients were topped up, adrenals recovered, gut inflammation addressed, my hormones balanced out.
I now experience peace, energy and joy.
It is my mission to empower women to live powerfully, freely and vibrantly, and to change the healthcare terrain as we know it.
My network of mentors span globally and include advisors and industry leaders in the Institute of Functional medicine, The College of Medicine, The Royal Society of Medicine, and leading coaching institutes.
As a UK trained conventional doctor, you will also get the medical perspective, in order to help your clients navigate the system elegantly.