Fixing your nutrient debt is THE #1 foundational step in helping you achieve the energy, focus and calm you need to run your life with ease and purpose.
What you will get...
🎯4 high-impact webinar recordings
🎯Access to recordings and handouts
🎯Access to my Private Facebook Community and all their previously asked questions
🎯Have your questions answered by me in our vibrant Facebook group!
I integrate the elements of holistic health, nutrition, brain health and mental wellness in a way that makes sense for you.
✔️ Decades of clinical experience
✔️ Thousands of client wins
✔️ Years of functional medicine postgraduate study
✔️ Reviewing the top online courses
After this course you will gain...
Clarity on the nutrients you need (and you don't need) to get your energy up: Learn how to supplement safely and effectively!
Focused knowledge specific to your condition: Access to me in our private Facebook group to tailor your learning
Concrete steps to recovery with clear and actionable information
Tools for sustainable health and holistic wellness: Apply these tools to your family and watch them thrive, long after the course ends, with access to recorded lessons and handouts!
Don't go it alone. 
Work through your recovery in our supportive community.
A critical part of the recovery process is the community you surround yourself with, so you can be open, honest, and feel safe.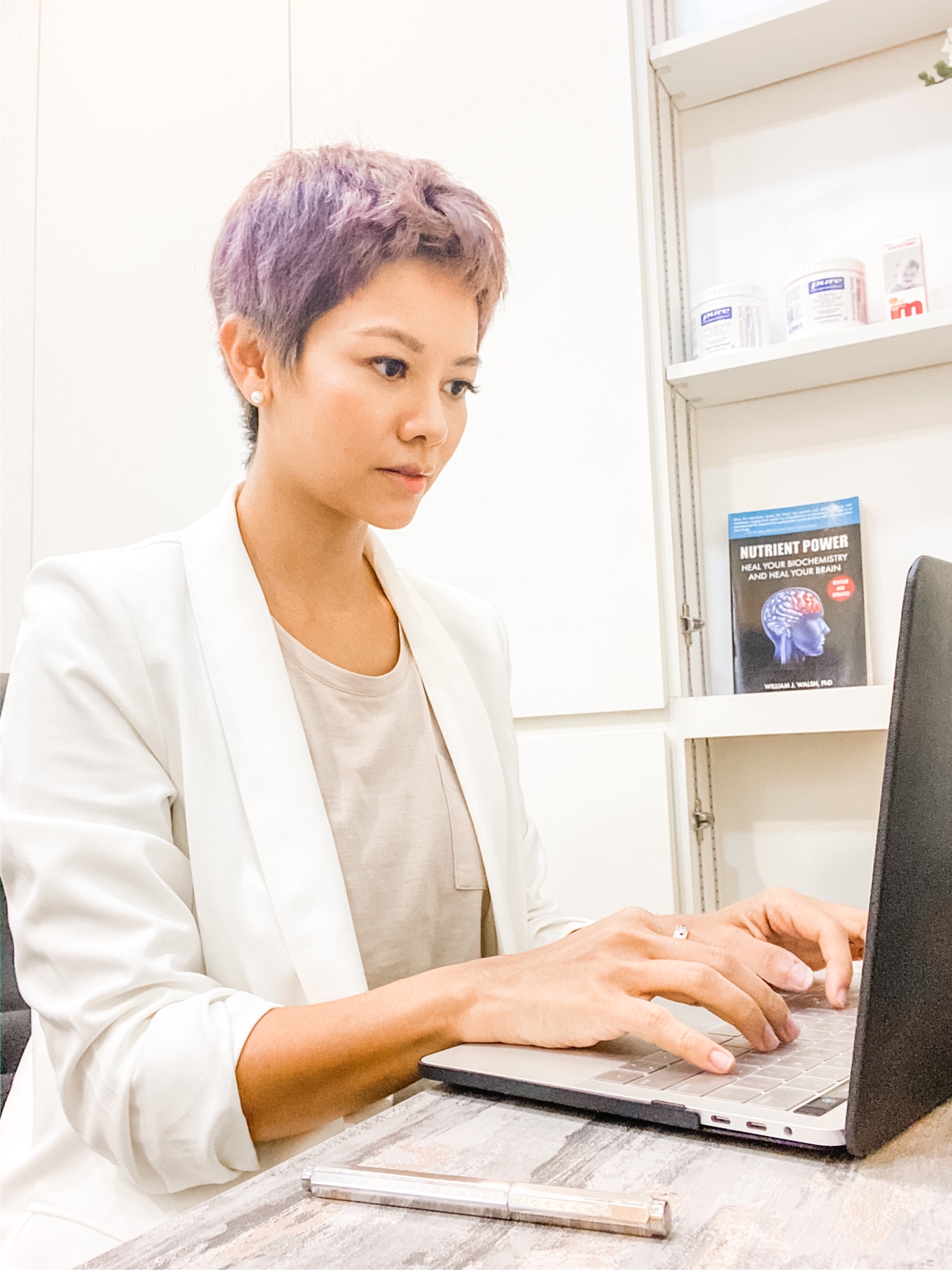 Hi, I'm your coach,
Dr. Cheryl Kam
Biohacking Momboss, Entrepreneur, Transformational teacher and Pioneer
MBBS (King's College London)
BSc (Imperial College London)
Grad Dip Family Medicine (NUS)
Fellow in Nutritional and Environmental Medicine (ACNEM, Australia)
With 15 years of clinical experience, I integrate world class functional medicine with high touch coaching to build you up from the inside out, and awaken you to your highest potential.
At one point in my life, my mental and hormonal health had bottomed out. High pressures of work, the stress of moving countries, family dysfunction, hormonal imbalance and personal unforgiveness were piling up and were beginning to affect my ability to function.
I was tired, confused, overwhelmed, disconnected and depressed.
I decided to apply my training to myself and took positive choices to heal biochemically, and holistically.
I have since "graduated" from psychotherapy, got married, fell pregnant, and gave birth, drug-free, to a beautiful boy and more recently a strong baby girl!
The solution to my problems lay in the principles of functional medicine and living a conscious and purposeful life. My nutrients were topped up, adrenals recovered, gut inflammation addressed, my hormones balanced out.
I now experience peace, energy and joy.
It is my calling to help you address your health concerns and support your desire for a more holistic way.